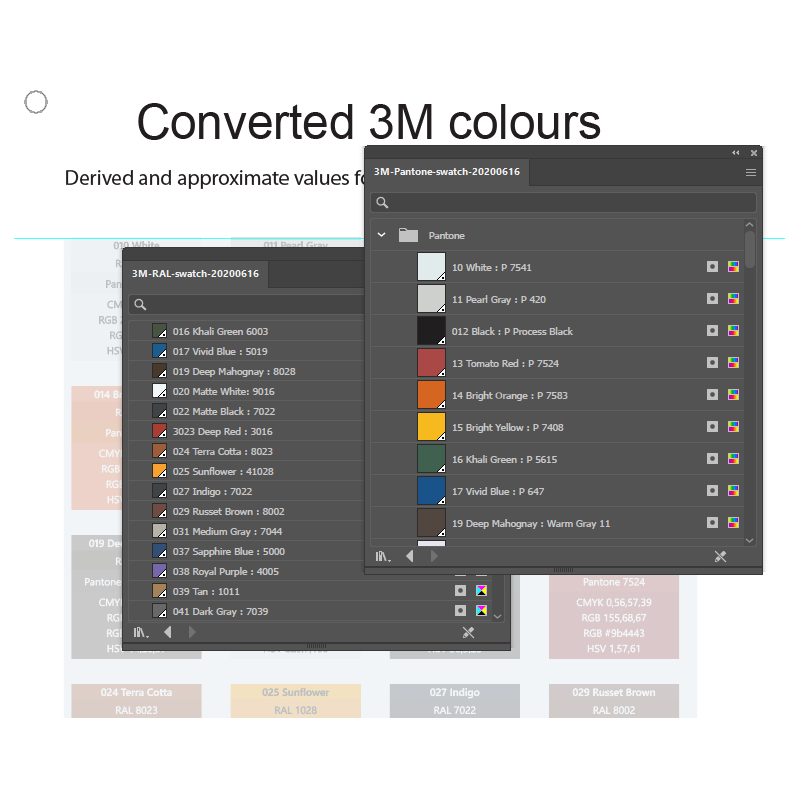  
3M conversion swatches
3M Colour conversion swatches for Illustrator, Photoshop and other compatible software with.AI/.ASE swatches.
This also includes the printable PDF conversion charts. 
Available as a download (only add 1 quantity unit to your order).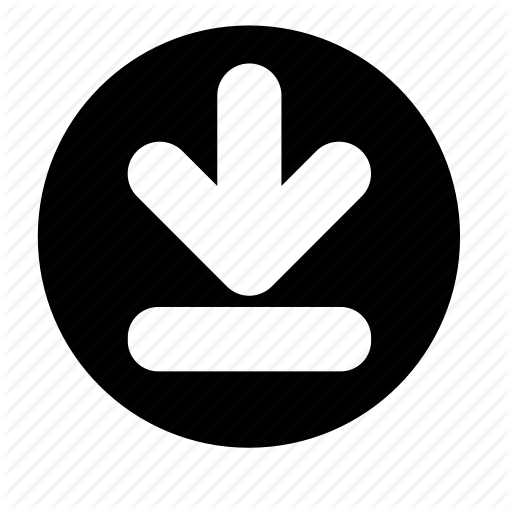 Downloads
Please add only 1 item to your cart, if you have difficulty downloading, please contact us.
1. 3M-Pantone-swatch.ai, converted 3M to Pantone values swatch for Illustrator CS, CS3 & CC, Infinity
2. 3M-Pantone-swatch.ase, converted 3M to Pantone values swatch for Photoshop CS, CS3 & CC, Infinity
3. 3M-RAL-swatch.ai, converted 3M to RAL values swatch for Illustrator CS, CS3 & CC, Infinity
4. 3M-RAL-swatch.ase, converted 3M to RAL values swatch for Photoshop CS, CS3 & CC, Infinity
5. 3M-Opaque-colour-conversion-charts, a PDF file for comparing 3M to RAL, Pantone, RGB, CMYK, HSC colour values
Vielleicht gefällt Ihnen auch