Colours
All you need for spectacular and unique colours combinations.
If you're looking for a new brand, creating a theme or designing then check out all the colour solutions.
Palettes with harmonies and contrast taken from real-world colours and transformed for your usage.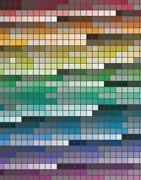 Subcategories
Printable PDF conversion charts to help you convert different colour systems to different values.

From printing to CSS, to vinyl, to fabric and many other media, our colour boards and palettes offer your real solutions. All palettes include RAL, Pantone, CMYK, Hex colour codes so that your design and project are a real success. 

Swatches, colour libraries and swatch conversions such as RAL, 3M for Photoshop, Illustrator, Affinity, Lightwave and other compatible software. Available for immediate download.

All swatches kits include their respective PDF conversions charts.