Download the swatches for Photoshop & Illustrator plus the printable RAL to Pantone conversion colour charts and easily convert the colours from Ral into Pantone, CMYK and RGB values. The swatches are also compatible with Affinity Photo & Designer software. The conversions are to the nearest Pantone + Color Bridge Coated, CMYK and RGB values that I can find.
Version français : télécharger le nuancier RAL Kit
The RAL CLASSIC pack contains 4 files:
RAL swatch for Illustrator versions CC, CS and 9 in .ai format
RAL swatch for Photoshop & other Adobe programs in .ase format (Adobe Swatch Exchange)
Printable PDF documents with charts showing RAL to Pantone, RGB and CMYK nearest colour matches
Instructions for using the swatches
Customers have said...
Hi Phillip, I ended up getting the RAL Mega Kit as you recommended and works perfectly in Photoshop, thanks again much appreciated!
A.H
Please do list me as one of your clients! As all my design work involves RAL references, it's always a pain to start searching for good CMYK values & as I use illustrator for everything, your addon is a definite no brainer! Love it.

Thank you, I got the files and everything works. Also thanks for the quick assistance and the excellent products.
Regards
MM
Thank you! You have no idea how long I've been searching for this
Andy
Customers who use the swatches
rhubarbgraphics.com
twostride.com
andesign.fr
danbutler.co.uk
…
Thanks again Phillip, I will definitely recommend your product to my design contacts.
Rhubarb Graphics & Signs
www.rhubarbgraphics.com
INCLUDES THREE RAL colour conversion charts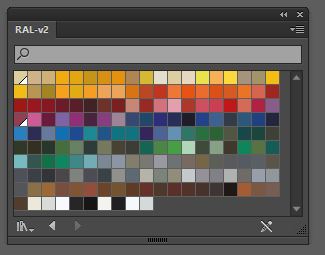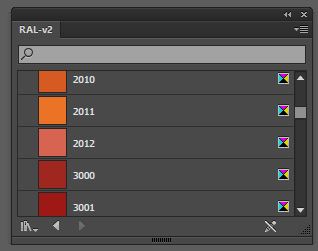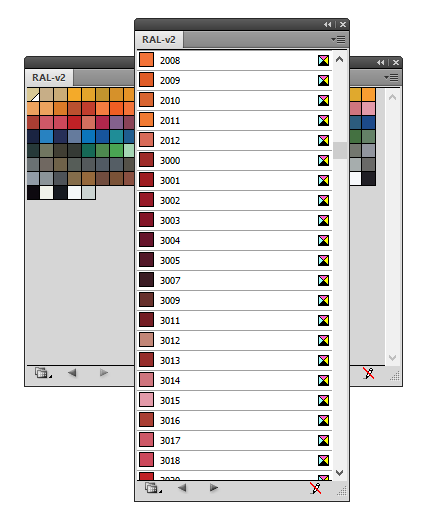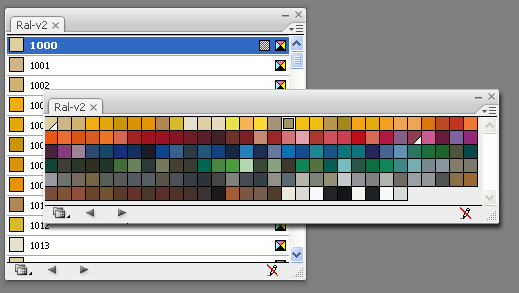 By downloading the file, you agree not reproduce, distribute, transmit, display, sale or prepare derivative versions for any kind of distribution from the contents.
If you're not sure how to use, load or save swatches then read this Adobe help page.
The swatches and charts DO NOT include the metallic references such as 9007.